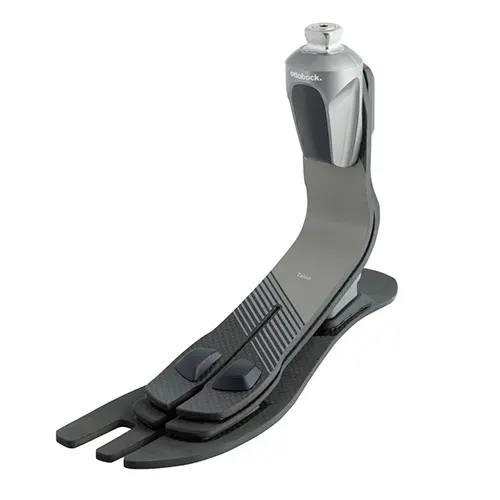 Taleo is a prosthetic foot that flexes smoothly, transmitting a comfortable and pleasant sensation. It allows a dynamic gait and adapts to all terrains and inclines, as well as being waterproof thanks to an innovative design.
Benefits of the 1C50 TALEO foot
Walking easily, even barefoot or in sandals, and arriving at the end of the day less tired is a great feeling. Walking again on any terrain will be natural and pleasant, and without fear of water, because you were not born to set limits for yourself!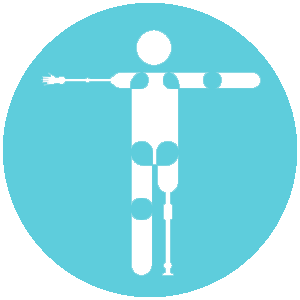 Less fatigue
You can move over any terrain freely and walk longer distances at higher speeds without arriving tired at the end of the day.
No fear of water
Additional water drainage profiles in the adapter and openings in the sole make it resistant to fresh, salt and chlorinated water.
For summer
Its even plantar flexion allows for fluid walking and because it has a separate big toe, it is perfect for sandals or flip-flops.
Take your shoes off!
The Taleo carbon foot allows the freedom to walk comfortably barefoot at home, spontaneously changing pace or direction.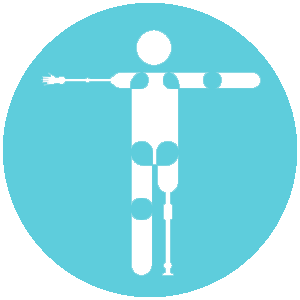 Composite prosthetic feet
Transfemoral Amputation, Hip Disarticulation, Transtibial Amputation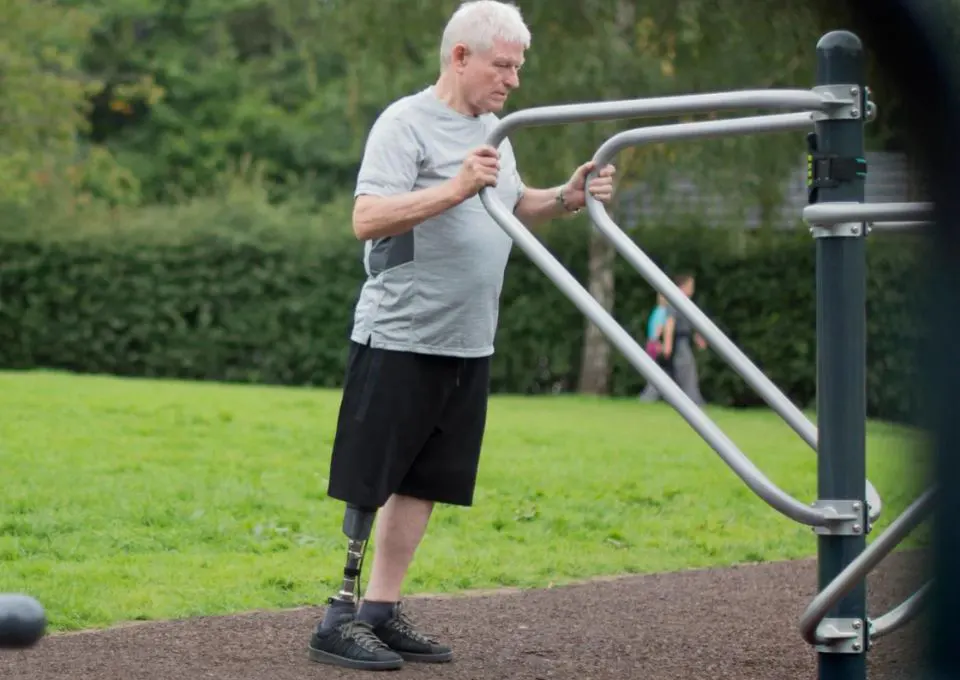 Contact us and try the Ottobock 1C50 TALEO Foot Prosthesis.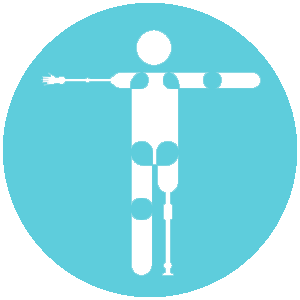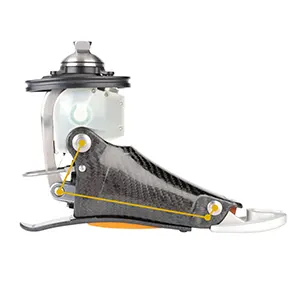 Perfect for going down stairs, walking on uneven terrain, or putting on shoes comfortably – a ten in versatility!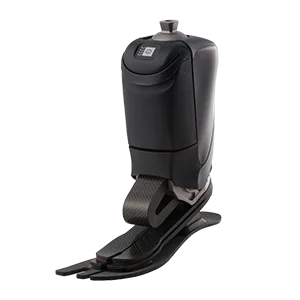 It is ideal for users with an active life, who don't like to sit still, neither indoors nor outdoors. Feel free!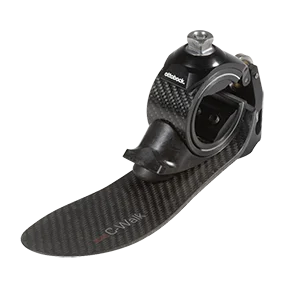 It's for you if you can't choose between power and comfort. A carbon foot with an advanced design to feel comfortable and secure in every step.